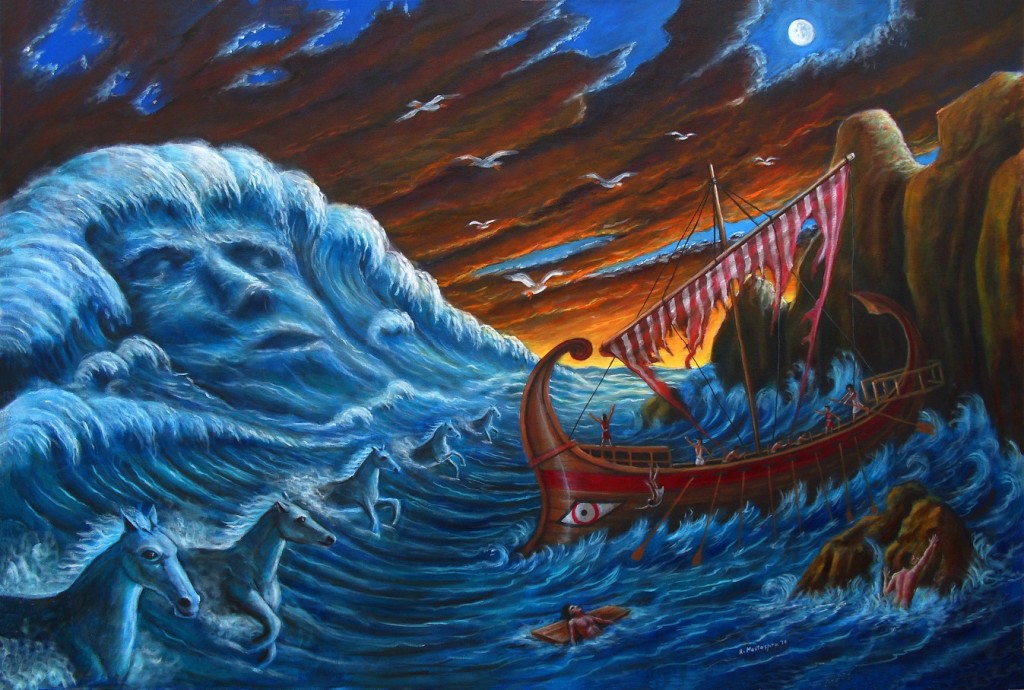 "Odysseus vs Neptun"  – acryl – 100×150 cm – 2014
My Profile
ALMO (Alessandro Montaspro)
Born in Italy in 1974.
He studied in Rome where, in 1998, he graduated with honors from the National Academy of Fine Arts in sect. Painting.
Under the guidance of Antonio D'Acchille, internationally renowned exponent of the art "Neomanierista" and the famous art critic Giuseppe Gatt, he refines his style of classical matrix that affects all its activities, without forgetting the influences of the avant-garde , particularly Metaphysics, which surface more in his most recent works.
Since 1995 and participates in various important artistic events in Italy and Europe, also his works are in private collections around the world, including Rome, Naples, Florence, Salerno, Catania, Biella, Piacenza, Thun (Switzerland), Rio de Janeiro, Krakow (Poland) Casablanca, Ludwigsburg and Bremen (Germany), Grenoble (France), Buenos Aires, Moscow, Adelaide (Australia).